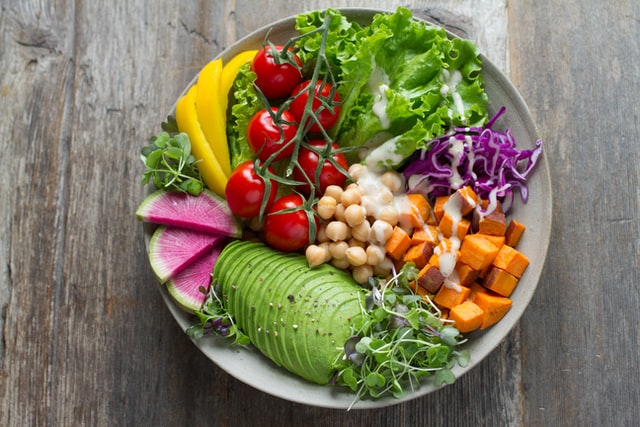 Irritable Bowel Syndrome (IBS) is, sadly, an incredibly common condition in Australia. According to the Victorian Government's Better Health Channel, around one in five Australians experience the unpleasant symptoms of IBS.
There's no wonder why naturopaths like Luke Clarke constantly receive queries about treating IBS. Something that's commonly asked is whether an anti-inflammatory diet can help treat IBS. Let's take a look!
Anti-inflammatory diets can certainly help IBS
Anti-inflammatory diets have been proven to help treat IBS. Inflammatory foods, such as FODMAPs, are often linked with increased symptoms of IBS. When you go on an anti-inflammatory diet like a low-FODMAP diet, you cut out foods that contribute to inflammation in the body.
Low-FODMAP diet
Many anti-inflammatory foods are also low-FODMAP foods. FODMAP stands for fermentable oligosaccharides, disaccharides, monosaccharides and polyols which are all carbs that your small intestine may have trouble digesting. When you remove FODMAPs from your diet and replace them with anti-inflammatory foods, there's a high chance that your IBS symptoms will reduce drastically.
What are some anti-inflammatory foods to help IBS?
Here are some of the best foods to incorporate in your diet if you're wanting to treat IBS naturally:
Fish
Fish plays an important part in an anti-inflammatory diet. Fish that is rich in omega 3 fatty acids, like salmon, tuna, sardines and mackerel, reduces inflammation and protects against several autoimmune diseases such as rheumatoid arthritis.
Turmeric
For many centuries, turmeric has been used as an anti-inflammatory food. Packed with the active ingredient of curcumin, turmeric can help with inflammation of many areas of the body.
Green, leafy vegetables
Green, leafy veggies such as spinach, kale and collards are one of the best foods you can include in your diet if you suffer from an autoimmune disease. These foods are excellent for digestion, they possess antioxidant qualities and they can help fight inflammation. They're also delicious in a variety of ways – from smoothies, to salads, to sandwiches.
Berries
Berries are also on the good-to-go list for anti-inflammatory diets. Blueberries, in particular, are known for their superfood status and most berries have anti-oxidants called anthocyanins which are proven to reduce inflammation and fight against inflammatory diseases.
Diets tailored to IBS sufferers
Naturopaths like Luke Clarke treat IBS sufferers regularly. If you want a detailed, tailored diet plan to help treat IBS, arrange an appointment with Luke Clarke and start the route to pain-free living today.
Luke Clarke is a functional medicine practitioner and naturopath in Melbourne who has treated and advised many people in your position, who suffer from digestive issues. Combining science and naturopathic philosophies, Luke Clarke cares about your health and works alongside you to improve it. Contact Luke Clarke for a free, 10-minute consultation.