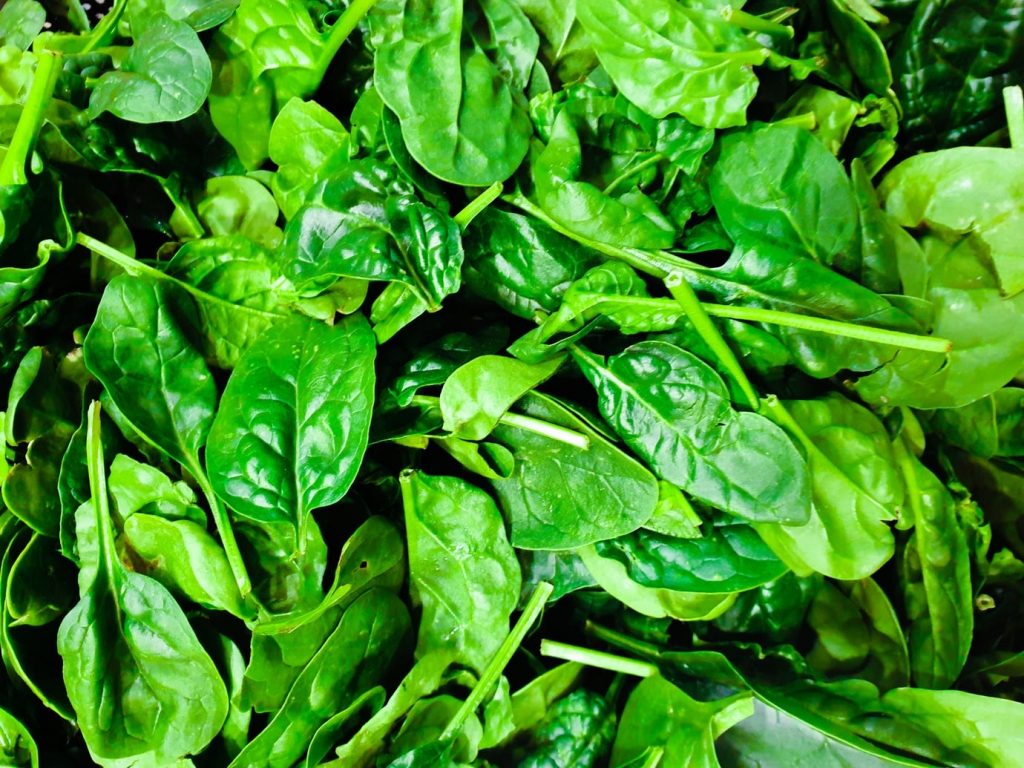 Inflammation in the body is something that many of us suffer from – and it can range from irritating to debilitating. Whether you suffer from gut inflammation caused by Irritable Bowel Syndrome, or sore joints caused by rheumatoid arthritis, inflammation is well and truly 'a pain'.
You're probably already aware that there are foods which fight inflammation – known as anti-inflammatory foods. You may even be eating them on a regular basis. But to get the most out of these anti-inflammatory foods, it's best to take up a strict diet that's based upon them. We'll discuss this a little further in the post but, for now, let's take a look at what foods fight inflammation.
Green veggies
Green veggies like kale, spinach and broccoli are all key to fighting inflammation with their high quantities of antioxidants. Broccoli, for example, is rich in sulforaphane – an antioxidant which decreases inflammation by reducing your levels of cytokines and nuclear factor kappa B (NF-κB), which are molecules that drive inflammation in your body.
Fatty fish
Fish that's rich in omega 3 fatty acids is one of the best inflammation-fighting foods. These tasty, healthy fishes, such as salmon and mackerel, possess loads of omega 3 fatty acids eicosapentaenoic acid (EPA) and docosahexaenoic acid (DHA), which help to reduce inflammation by causing the body to compound them into resolvins and protectins, which have anti-inflammatory effects. Fatty fish is also a great source of proteins.
Healthy oils
Extra virgin olive oil is another main component of anti-inflammatory diets such as the Mediterranean diet. It contains the antioxidant oleocanthal which is proven to fight inflammation and has been compared to over-the-counter meds like ibuprofen. Not only is olive oil a natural way to fight inflammation, it's versatile and can be used to prepare delicious meals or simply had straight in a 30mL shot.
Tomatoes
Continuing with the Mediterranean theme, tomatoes are a staple when it comes to foods that fight inflammation. Tomatoes are high in lycopene – another antioxidant with great anti-inflammatory properties. By cooking tomatoes in olive oil, you can actually get the most of your tomatoes' lycopene content.
Fermented foods
Fermented foods with active live cultures, such as sauerkraut and kombucha, are proven to have incredible anti-inflammatory effects on gut health. Sufferers of Irritable Bowel Syndrome turn to these fermented foods in order to reduce stomach pain and allow for a healthier digestive system.
Foods that fight inflammation are common – it's up to you to see a professional who can tailor a diet consisting exclusively of these antioxidant-rich foods. Luke Clarke is a functional medicine practitioner and naturopath with over 28 years of clinical experience. Having assisted many Australians in finding their winning anti-inflammatory diets, Luke is passionate about helping you too. Contact Luke Clarke to arrange a consult today, and make the move to reduced inflammation and a pain-free life.