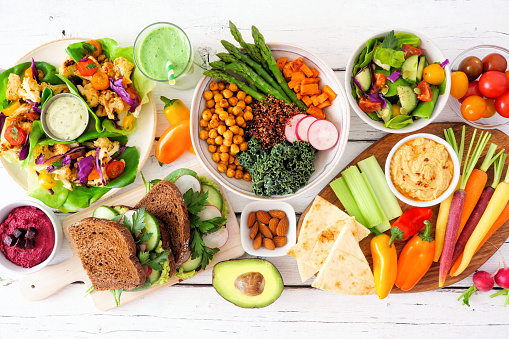 If you suffer from medical conditions such as rheumatoid arthritis, inflammatory bowel disease (IBD), celiac disease and lupus, you've probably come across the autoimmune diet. It's natural for us to want to do everything we can to minimise our pain and assist with autoimmune diseases like the ones mentioned above. The autoimmune diet has helped many on their journey to overcoming these issues and resuming a pain-free life. Today, we'll look at what you can and can't eat on the autoimmune diet.
What is the autoimmune diet?
Healthy immune systems have the ability to produce antibodies that attack harmful cells in the body. But, for people with autoimmune diseases, this capability is lost and, instead of fighting harmful cells, the body actually produces them. The autoimmune diet is designed to remove problematic foods and replace them with foods that can bolster the immune system.
How it works:
The autoimmune diet consists of an elimination phase and a step-by-step reintroduction phase. A list of foods, featured below, will be eliminated at first. Then, you choose one food per period of time (usually 5-6 days) to reintroduce and monitor your symptoms. This aims to identify which foods are causing inflammation and pain within the body.
Foods you
can't

eat

The autoimmune diet aims to limit a number of foods that you may be consuming, possibly on a daily basis. Here are a list of the illegals:
Grains: rice, wheat, oats, barley, rye, pasta, bread, and breakfast cereals
Legumes: lentils, beans, peas, peanuts, tofu, tempeh or peanut butter
Nightshade vegetables: eggplants, peppers, potatoes, tomatoes,
Eggs: whole eggs, egg whites, or foods containing these ingredients
Dairy: cow's, goat's, or sheep's milk, as well as foods derived from these milks
Nuts and seeds: all nuts and seeds and foods derived from them, such as flours, butter, or oils, cocoa and seed-based spices, such as coriander, cumin, anise, fennel, fenugreek, mustard, and nutmeg
Certain beverages: alcohol and coffee
Processed vegetable oils
Refined or processed sugars
Food additives and artificial sweeteners
Foods you
can

eat
Vegetables except for nightshade vegetables and algae
Fresh fruit in moderation
Tubers: sweet potatoes, taro, yams
Minimally processed meat: wild game, fish, seafood, organ meat, and poultry; meats should be wild, grass-fed or pasture-raised, whenever possible
Fermented, probiotic-rich foods: non-dairy-based fermented food, such as kombucha, kimchi, sauerkraut, pickles, and coconut kefir
Minimally processed vegetable oils: olive oil, avocado oil, or coconut oil
Herbs and spices: as long as they're not derived from a seed
Vinegars: balsamic, apple cider, and red wine vinegar, as long as they're free of added sugars
Natural sweeteners: maple syrup and honey in moderation
Certain teas: green and black tea at average intakes of up to 3–4 cups per day
Bone broth
If you want to seek expert advice on the autoimmune diet, get in touch with a dedicated naturopath like Luke Clarke. Luke uses science and historic wisdom of naturopathic philosophies to treat, improve and heal your health. Get in contact with Luke Clarke today for a free 10-minute consultation.