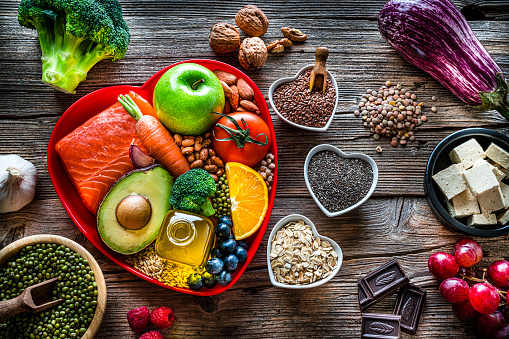 Autoimmune diseases can be a struggle, even for the strongest people. Whether it's not being able to carry out specific tasks, feeling under the weather more often than you'd like, or simply being aware of your pain, having an autoimmune disease can really take its toll. But there's good news: you can do something about your autoimmune disease and manage it as much as possible. Diet and lifestyle are two main avenues for controlling an autoimmune disease, so let's get into some expert recommendations below.
Diet
Don't worry: we're not going to tell you that you can only drink kale smoothies for the rest of your life. Autoimmune diets have many different food groups and feature loads of delicious foods. The autoimmune diet resembles the paleo diet in some ways, avoiding grains, legumes, refined sugars, alcohol and caffeine.
Here's a list of what you can and can't eat on the autoimmune diet:
Foods you can't eat
Grains: rice, wheat, oats, barley, rye, pasta, bread, and breakfast cereals
Legumes: lentils, beans, peas, peanuts, tofu, tempeh or peanut butter
Eggs
Dairy
Nuts and seeds: all nuts and seeds, coriander, cumin, anise, fennel, fenugreek, mustard, and nutmeg
Alcohol and coffee
Processed vegetable oils
Refined or processed sugars
Food additives and artificial sweeteners
Foods you can eat
Vegetables except for nightshade vegetables and algae
Fresh fruit in moderation
Tubers
Minimally processed meat: wild game, fish, seafood, organ meat, and poultry
Fermented, probiotic-rich foods:  kimchi, sauerkraut, pickles, and coconut kefir
Minimally processed vegetable oils: olive oil, avocado oil, or coconut oil
Herbs and spices: not derived from a seed
Vinegars
Natural sweeteners: maple syrup and honey in moderation
Green and black tea
Lifestyle
Lifestyle also has an impact on your ability to manage an autoimmune disease. Here are a few things you should seek to do:
Exercise regularly
Exercising can help to distribute IL-6 out of the muscles which has an anti-inflammatory effect. This can help with general movement and improved mood. Consult a physiotherapist to learn about helpful exercises for your condition.
Reduce alcohol consumption
Excess alcohol consumption can, over time, affect the signalling of white blood cells, which can potentially affect the autoimmune response. If you drink more than moderately, you should seek to limit your consumption.
Quit smoking
Smoking causes oxidative stress, which can cause and worsen autoimmune diseases.
Meditate
Mindful meditation can decrease the circulation of C-Reactive protein, which is a biomarker of inflammation. It's also a great way to relax and focus your mind.
Lifestyle and diet are two massive factors that can help you manage your autoimmune disease – but it's hard to zero in on these aspects by yourself. Luke Clarke is an expert naturopath who uses modern science and traditional naturopathic wisdom to tailor programs for autoimmune disease sufferers. Contact Luke Clarke for a free initial 10-minute consult and start managing your autoimmune disease today.